Innovations Make Breakthrough
Solutions
06/21/2022
Canadian High-tech Advanced Electrophoresis Solutions Ltd. Secured GCI-led Investment to Expand its Business in Biopharma Industry
Read More>>
06/07/2021
Thermo Fisher Scientific Announces Agreement with Advanced Electrophoresis Solutions Ltd to Accelerate Therapeutic Development through Cutting-Edge Protein Analysis
Read More>>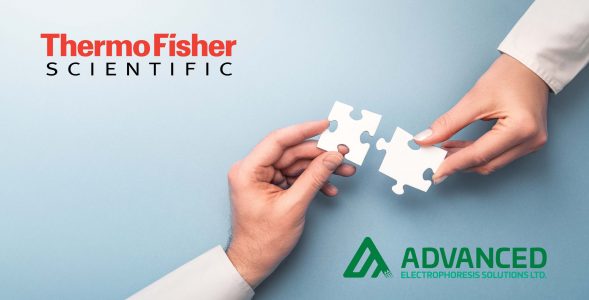 We are happy to announce the success of our first webinar installment. We will be hosting our second webinar on Thursday December 1st, 2022 at 9:30 am EST.
This webinar will focus on the emergence of a new standard in fusion protein icIEF characterization.
The quality of an icIEF separation for protein charge variant characterization is highly dependent on attributes of the carrier ampholytes (CAs) used including baseline signal, linearity of the pH gradient, pI discrimination and consistency between manufactured lots. AESlytes are a high-resolution carrier ampholyte series that have been developed for the selective characterization of diverse and complex fusion proteins containing extremely complicated proteoforms that cannot be well solved by routine icIEF methods. While routine commercial ampholytes usually cannot solve such challenges, AESlytes demonstrate a reduction in baseline noise and distinguishably increased consistency between lots as compared to other commercial ampholytes. The specific examples of AESlytes success for different fusion proteins help prove it is a new era for complex protein drugs driven using AESlytes in icIEF technology.
Please click here to reserve your spot! 
Advanced Electrophoresis Solutions Ltd. (AES) was founded in 2010. The Company is dedicated in providing cutting-edge instrumentations, ampholytes, and supplies in the iCIEF field. The Company now has become a unique total solution provider for protein iCIEF separation and characterization in the industry. The Company has been working with leading biopharmaceutical companies and research institutes to address their diversely urgent needs and save millions of dollars to meet their budget goal by avoiding potential product disruption, establishing QC methods, and helping regulatory filing.
Accelerate your biologics development,
protein characterization and save your budget.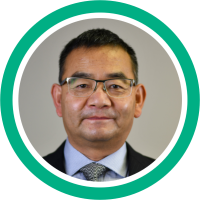 Tiemin Huang, Ph.D.
President and CEO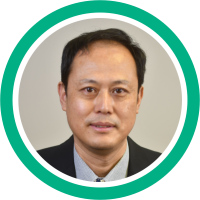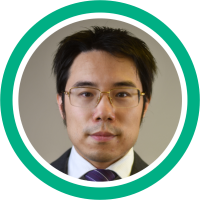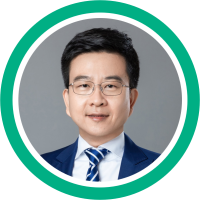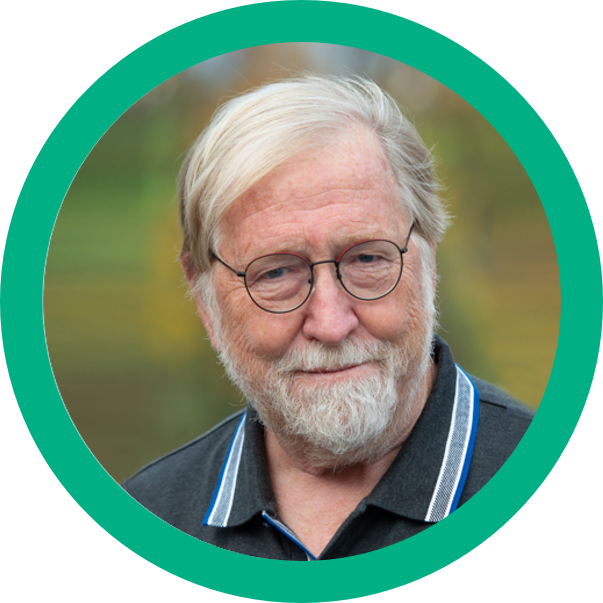 Gerard Rozing, Ph.D.
Scientific Advisor
Dr. Rozing is a pioneer in high-performance liquid chromatography (HPLC) technology and has worked in the industry for over 30 years. He has been widely recognized by the separation science community as an outstanding researcher for his ability to bridge fundamental science with technical solutions in an industrial environment. Dr. Rozing has authored 57 well-cited publications, mainly in the separation sciences, and holds six U.S. patents.
As a Scientific Advisor of AES, Dr. Xing-Zheng Wu has been involved in capillary electrophoresis (CE) research since 1992. He is the first author of the paper (Electrophoresis, 16, 1474-1478 (1995)), which described the first iCIEF cartridge with membrane technology that allows continuous sample injection and analysis. He published over 80 original works in the fields of in-capillary pre-concentration for CE separation and detection of low concentration samples. In addition to CE, his research interests include optical beam deflection method, fluorescence, chemiluminescence, and nano-particles. Dr. Wu is a Professor of Fukuoka Institute of Technology in Japan. He holds a Ph.D. in Analytical Chemistry from the University of Tokyo.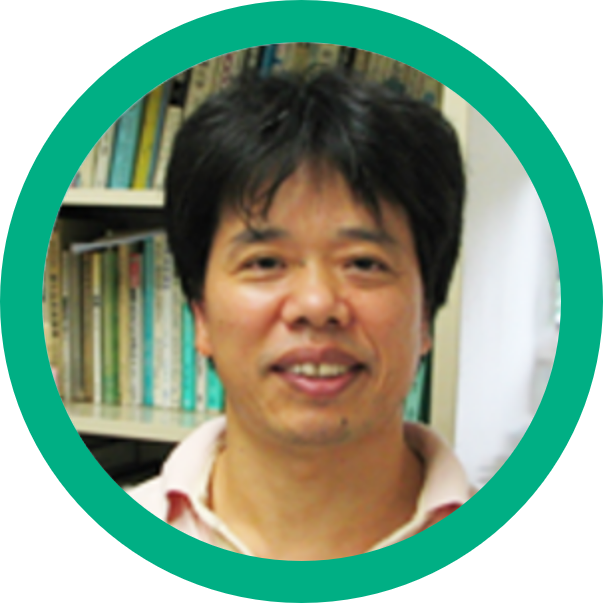 Xing-Zeng Wu, Ph.D.
Scientific Advisor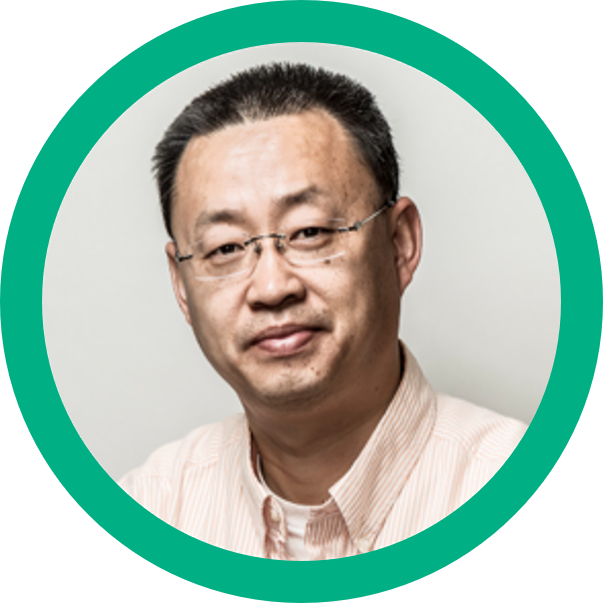 Dr. Jinjun Shan
Scientific Advisor
Dr. Jinjun Shan is an internationally recognized expert in the areas of dynamics and control of mechatronics systems, particularly on modeling and control of piezoelectric actuators and their industrial applications. As a Scientific Advisor of AES, Dr. Shan has been working on the development of miniature high-precision autosampler for automatic capillary electrophoresis (CE) injection control for CEInfinite iCIEF since 2014. He is currently a Full Professor at York University and the chair of the Department of Earth and Space Science Engineering. Dr. Shan received his Ph.D. degree from Harbin Institute of Technology, China, in 2002. His research progress is demonstrated through over 180 peer-reviewed journal and conference publications and 2 issued patents. Dr. Shan is a Fellow of the Engineering Institute of Canada (EIC), an Associate Fellow of AIAA, an Alexander von Humboldt Fellow and JSPS Fellow.




are global leading pharmaceutical
companies and universities, including
BMS, Regeneron,
Alexion, Eli Lilly,
Takeda, Amgen,
Novo Nordisk,
Boehringer Ingelheim,
Biogen, Novartis, etc
York University
University of Waterloo
University of Salzburg
VU University Amsterdam
Aalen University
Stanford University, etc
Address: 380 Jamieson Parkway, Unit 7 and 8,
Cambridge, ON, N3C 4N4 Canada
Phone: +1 (519) 653-6888 / +1 (519) 804-4200
Fax:   +1 (519) 804-4288
Email: info@aeslifesciences.com