At AES, quality is at the core of everything we do. Our ISO:9001-accredited system, combined with our meticulous attention to detail, ensures that we deliver the highest quality products at a price that fits our customers' budgets. Our rigorous quality standards demonstrate our unwavering commitment to meeting customer and regulatory requirements, and our quality management system is constantly evolving to drive continuous improvement.
With our ISO:9001 accredited, AES can supply high resolution and selective carrier ampholytes (Registered trademark as AESlyte®) for icIEF analysis, with good linearity of the pH gradient, low protein interaction, excellent reproducible icIEF protein separation and low UV absorbance of CAs minimizing baseline noise.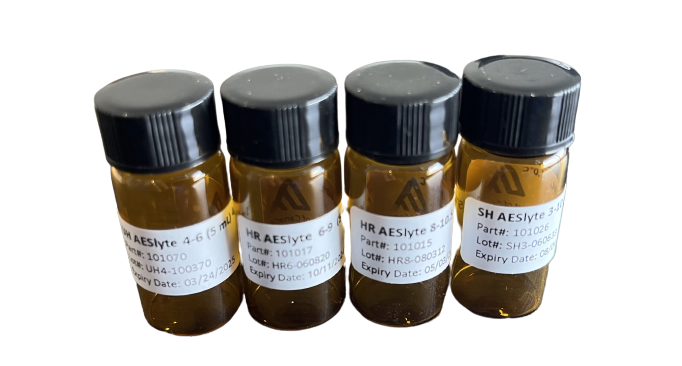 Strict quality control guideline under ISO9001 standard, guaranteeing icIEF super consistency and smooth method transfer;
Compatible with all icIEF and cIEF platforms;
Diverse of carrier ampholytes (HR, High-Resolution; SH, Super-High; and UH, Ultra-High) covering a wide range of pHs;
High pH ranges (9-12) good for the separation of high pI protein charge variants;
Narrow pH range carrier ampholytes (∆pH<1.0) pushing the limits of separating protein charge variants with subtle pIs;
Only supplier of ultra-resolution carrier ampholytes addressing the separation of extremely complex proteins including ADC, Bi-specific antibody, fusion protein, recombinant protein & vaccine;
Extremely low background of mass spectrometry contributing to high sensitivity in icIEF-MS;
Compatible with all icIEF platforms and traditional cIEF;
Extremely outstanding lot-to-lot consistency for accurate icIEF analysis and method transfer;
Supporting customization based on customers' specific requests in terms of resolution and pH ranges;
Wide use and recognition by the biopharma industry.