At AES, quality is at the core of everything we do. Our ISO:9001-accredited system, combined with our meticulous attention to detail, ensures that we deliver the highest quality products at a price that fits our customers' budgets. Our rigorous quality standards demonstrate our unwavering commitment to meeting customer and regulatory requirements, and our quality management system is constantly evolving to drive continuous improvement.
Based on strict manufactory processes and quality standards, AES has developed the most comprehensive pI markers in the world (Registered trademark as AESlyte®) for accurate protein pI calibration, confirmation of pH gradient linearity, and cIEF process control.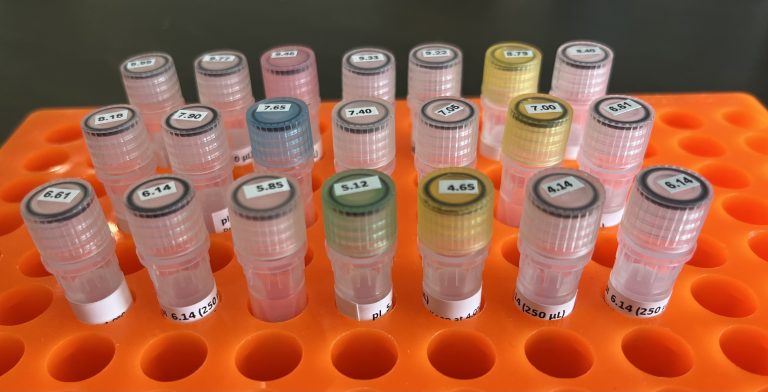 The differentiating advantages in protein heterogeneity characterization are:
Accredited ISO:9001 standard guarantees icIEF super lot-to-lot consistency, smoothly method transfer and fast method development;
Compatible with all icIEF and cIEF platforms;
Super stability and resist to enzyme digestion with a variety of package sizes and long shelf lives;
The widest pH ranges from 2.5-12.0 covered and pI markers in the range of 9.5-12.0 addressing the challenge in high pI calibrations of protein drug charge variants;
Comprehensive pI markers with each 0.5 pH unit for facilitating accurate and reproducible pI calibration;
Supporting pI marker customization based on customers' specific requests.