At AES, quality is at the core of everything we do. Our ISO:9001-accredited system, combined with our meticulous attention to detail, ensures that we deliver the highest quality products at a price that fits our customers' budgets. Our rigorous quality standards demonstrate our unwavering commitment to meeting customer and regulatory requirements, and our quality management system is constantly evolving to drive continuous improvement.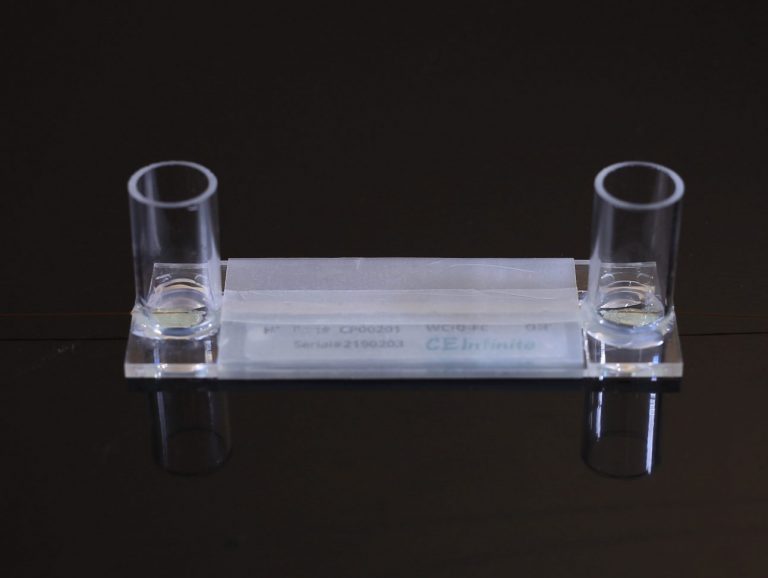 High Performance icIEF Cartridges:
Fluorocarbon-based Capillary Coating (FC)
Highly reliable popular hydrophobic icIEF coating;
Suitable for pH 2-11.
Acrylamide Derivative Capillary Coating (AD)
Highly reliable hydrophilic coating;
More stable than PA;
No methylcellulose additive is necessary;
For preparative icIEF and icIEF-MS online coupling;
Suitable for pH 2-11.
NEW
Methylcellulose Capillary Coating (MC)
Avoid the need for using MC solution during icIEF analysis including pre-rinse and dynamic reagent added;
Work for icIEF QC, icIEF-MS online, and preparative icIEF;
Suitable for pH 2-11.
| Product Number | Product Name | Column ID | Unit | Availability | Log in/Register |
| --- | --- | --- | --- | --- | --- |
| CP00201 | WCID FC Cartridge, Regular, 2/pack | 100 µm | Pack | In stock | |
| CP00202 | WCID FC Cartridge, HS, 2/pack | 200 µm | Pack | In stock | |
| CP00207P | WCID FC Preparative Cartridge, 2/pack | 320 µm | Pack | In stock | |
| CP00301 | WCID AD Cartridge, Regular, 2/pack | 100 µm | Pack | In stock | |
| CP00302 | WCID AD Cartridge, HS, 2/pack | 200 µm | Pack | In stock | |
| CP00303M | WCID AD Cartridge, MS, 2/pack | 200 µm | Pack | In stock | |
| CP00307 | WCID AD Preparative Cartridge, Regular, 2/pack | 320 µm | Pack | In stock | |
| CP00307P | WCID AD Preparative Cartridge, 2/pack | 320 µm | Pack | In stock | |
| CP00501 | WCID MC Cartridge, Regular, 2/pack | 100 µm | Pack | In stock | |
| CP00503M | WCID MC Cartridge, MS Regular, 2/pack | 200 µm | Pack | In stock | |
| CP00503L | WCID MC Cartridge, MS Longer Outlet, 2/pack | 200 µm | Pack | In stock | |
| CP00507P | WCID MC Preparative Cartridge, 2/pack | 320 µm | Pack | In stock | |