At AES, quality is at the core of everything we do. Our ISO:9001-accredited system, combined with our meticulous attention to detail, ensures that we deliver the highest quality products at a price that fits our customers' budgets. Our rigorous quality standards demonstrate our unwavering commitment to meeting customer and regulatory requirements, and our quality management system is constantly evolving to drive continuous improvement.
With our ISO:9001 accredited, AES can provide a long-term supply of high-quality reagents in icIEF:
1.0% and 0.5% Methyl Cellulose (MC) solutions;
 icIEF-related reagents and kits (electrolytes, Hemo suitability kits, etc).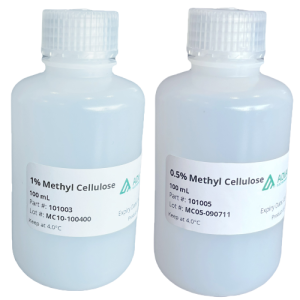 We promise to provide the highest standard reagents to customers:
Strict quality control guideline under ISO9001 standard, guaranteeing icIEF super consistency, fast method development and smoothly method transfer;
Diverse of reagent catalogs to satisfy customers' widest application based on regulation standards;
Compatible with all icIEF and cIEF platforms;
Capability of long-term, prompt, and large batch supply with long shelf lives;
Realtime supply for any urgent request;
Wide use and recognition by the biopharma industry.
General Solution Product List